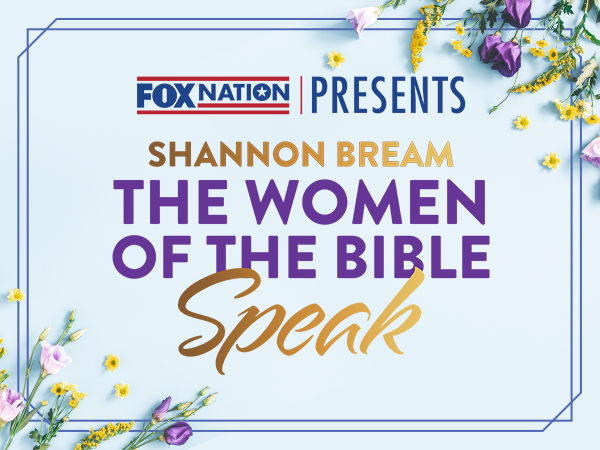 FOX Nation Presents podcasts, Women of the Bible Speak. Shannon Bream host of FOX News @ Night and author of the new book Women of the Bible Speak: The Wisdom of 16 Women and Their Lessons for Today examines the timeless stories of women in the Bible.
On the latest Women of The Bible Speak, Shannon sits down to talk with History Fellow at Emory University, specializing in Biblical scholarship and early Christian theology, Mary Grace Dupree.
Mary Grace debunks the myth of gender inequality in the Christian faith and explains to listeners that Christianity was the faith that told women they sit at the feet of Jesus, just like men do. She reminds listeners women travel with Jesus on his journey; it was women who were a crucial part of the Bible from the very beginning.
Follow Shannon on Twitter: @ShannonBream