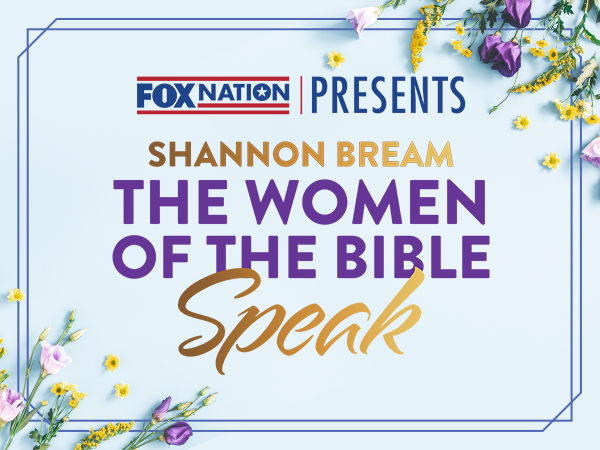 FOX Nation Presents podcasts, Women of the Bible Speak. Shannon Bream host of FOX News @ Night and author of the new book Women of the Bible Speak: The Wisdom of 16 Women and Their Lessons for Today examines the timeless stories of women in the Bible.
This week, Shannon sits down with former FOX News Reporter, Molly Henneberg, to share the stories of Martha and Mary, two treasured sisters in Jesus's inner circle, who are written into the Bible to teach its followers some very important life lessons.
Molly and Shannon explain how it can be easy to get wrapped up in the mundane of life, but it is necessary to step back to reflect, learn, and worship the feet of Christ because there is only one thing that can never be taken away: faith.
Follow Shannon on Twitter: @ShannonBream