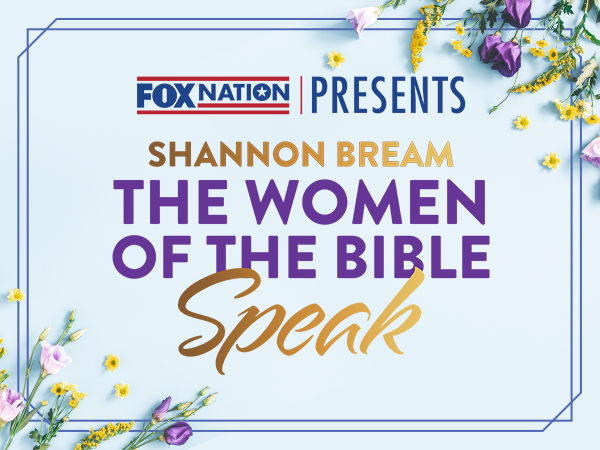 FOX Nation Presents podcasts, Women of the Bible Speak. Shannon Bream host of FOX News @ Night and author of the new book Women of the Bible Speak: The Wisdom of 16 Women and Their Lessons for Today examines the timeless stories of women in the Bible.
On this episode, Shannon is joined by Executive Editor of MomLife Today and Co-Host of Why Or Why Not With the Watsons, Kirsten Watson to breakdown the stories of Sarah from the Bible and the wisdom she imparts about learning from mistakes and accepting God's will.
They discuss how Sarah's struggles to achieve motherhood gives all women a look at how jealousy and fear can impact a family, the importance of placing trust in God's faithfulness even when we have not been faithful ourselves and the power of God to both redeem us and make us feel seen when we feel most alone.
Follow Shannon on Twitter: @ShannonBream