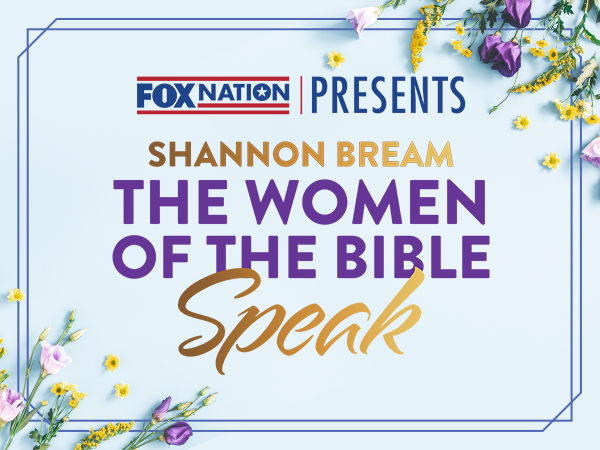 FOX Nation Presents podcasts, Women of the Bible Speak. Shannon Bream host of FOX News @ Night and author of the new book Women of the Bible Speak: The Wisdom of 16 Women and Their Lessons for Today examines the timeless stories of women in the Bible.
On this episode, Shannon sits down with educator, speaker, and most importantly, her own mother, Marie Norris. 
They discuss Tamar, a woman of the Bible who's tawdry and unfiltered journey to have a child teaches listeners that even life's bad decisions can be transformed into good with the help of Jesus Christ.