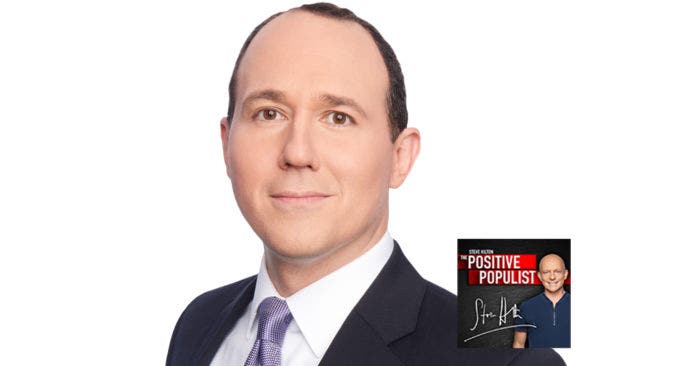 Raymond Arroyo is a New York Times bestselling author, journalist, and producer that you may know best from his work on Laura Ingraham's radio show and appearing as a FOX News Contributor.
Raymond and Steve discuss how he was a fan of Alexander Hamilton before it was cool, how he broke into the industry, and the impact that theater has on the way we view the world around us.
Plus, Raymond explains why he thinks all Americans are a faithful people and the morality that the founding fathers were working toward.
You May Be Interested In...