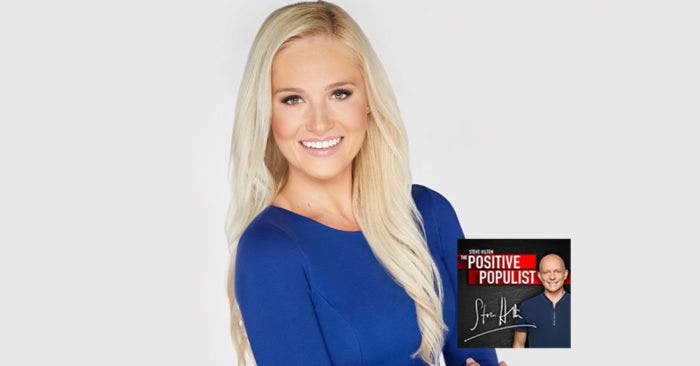 Tomi Lahren currently serves as host of FOX Nation's daily programs First Thoughts and Final Thoughts. On First Thoughts (9:30AM/ET) Tomi delivers her opinion on the latest news in politics and pop culture. Following, her signature Final Thoughts (6PM/ET) recaps her views on the day's top stories.
In addition to her role on FOX Nation, Lahren is a contributor for FNC, offering political commentary across the network's opinion programming, primarily on Hannity and FOX & Friends. Lahren joined the network in August 2017.
In this episode Tomi explains her perspective on starting a dialogue and engaging people with a different point of view. This is especially evident from her early days in college when she would challenge her liberal professors and express that she had a different point of view without being confrontational.
"But I really wanted to challenge and I wanted to inform or at least provide a perspective and start a dialogue. And I don't think that you can necessarily always do that when you just stay in your group. I would much rather speak to a group that disagrees with me to this day I would rather be challenged than just sit there and say the same thing back to someone who is mirroring my views."
Plus, we'll learn more about her new book "Never Play Dead: How the Truth Makes You Unstoppable" (available July 2nd), the audience's reaction to her on The Daily Show with Trevor Noah, and what led to her show being suspended on The Blaze.