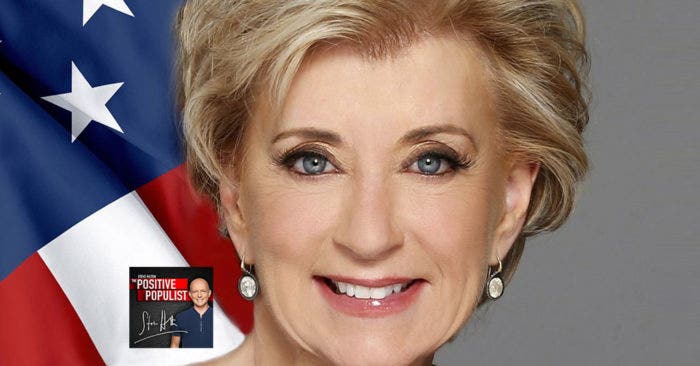 American businesswoman and Former pro wrestling executive, Linda McMahon, resigned in March 2019 from her President Trump appointed position as Administrator of the Small Business Association and is now the Chairman of America First Action, a pro-Trump Super PAC.
In 2009 McMahon left the WWE to run as a Republican for the United States Senate in Connecticut. While campaigning for the position a local reporter asked her what the hardest part of running was and she responded with a concise critique of what is wrong with the media today.
"The most difficult thing is that while I'm sitting here talking to you today, something could be happening somewhere in the world. I can walk out of this door, I can be confronted by one of your reporters, and ask for my opinion on it. If I don't have an opinion, I'm stupid. If I haven't heard about it, I'm ill-informed. But, if I make a statement, and then as I learn more about it, want to change or enhance what I've said now, I'm a flip-flopper. So, it's incredibly difficult to run, and to have a ready answer at all times with the 24-hour news cycle."
Linda McMahon also speaks candidly about her working relationship with President Trump, and her mission when leading the Small Business Association.
It's a fascinating and enlightening conversation that you don't want to miss. Listen on Apple Podcasts, Google, TuneIn, or Stitcher.