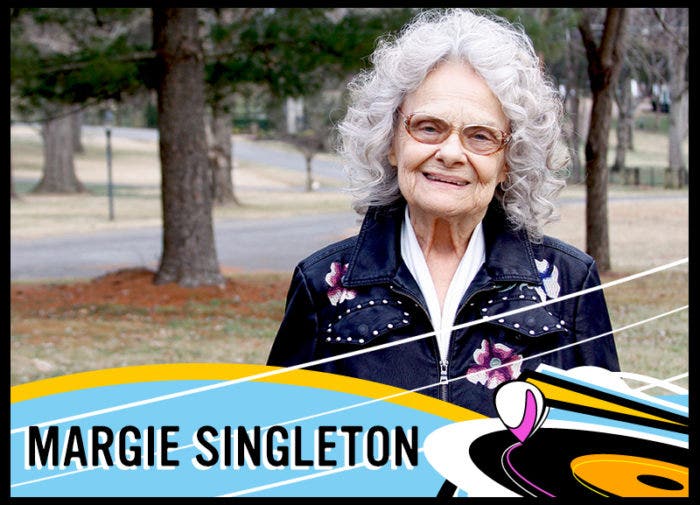 Before Tammy Wynette sang with George Jones, Margie Singleton cut a whole 14 song album and sang powerful harmonies with the country music superstar. A prolific songwriter, Margie perfected her craft on the Louisiana Hayride and even performed there one night with Elvis. As we'll hear, these are just two highlights of a legendary career that has spanned over seven decades.
In this episode, Margie takes us through her remarkable journey, where we'll learn the inspiration behind some of her biggest hits and find out why she continues to write songs and delight crowds to this day.
Subscribe and download on your favorite podcast platform: Apple Podcasts, Google Play, Tune In, Stitcher.
Margie sings some of her top hits including, Lie To Me, which she wrote for Brook Benton, Keeping Up with the Joneses, which she sang with Faron Young and the more recent, Jesus Is My Pusher. We'll also hear a bit of her latest single, Heaven or Hell, which has audiences buzzing and standing on their feet wanting more.
Robert K. Oermann hosts this entertaining episode with the series producer Brad Newman by his side.
Like us on Facebook. Follow us on Twitter and Instagram. We want to know what you think. Pitch us an artist, or simply spread the word and find out more about the series. #childrenofsong