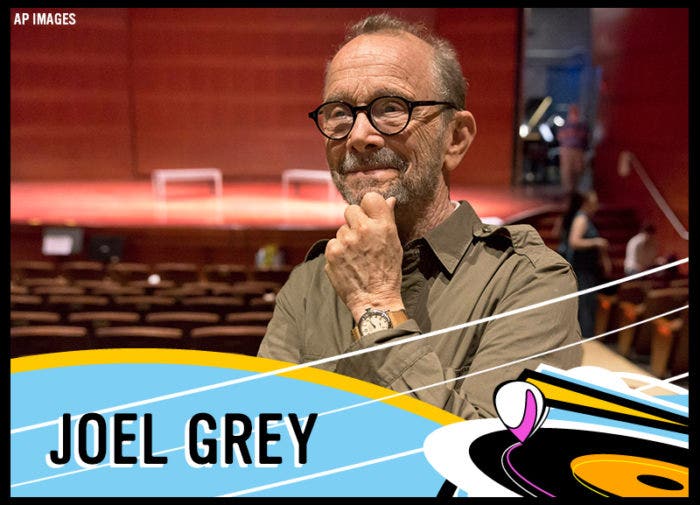 The Emmy, Tony and Oscar award winner Joel Grey looks back at a sensational career that has spanned seven decades. It all started back at the Cleveland Playhouse when he was just 9 years old and still flourishes on Broadway and in Hollywood to this day.
Subscribe and download on your favorite podcast platform: Apple Podcasts, Google Play, Tune In, Stitcher.
In this episode, Mr. Grey talks about how he overcame antisemitism, hid from his sexuality, and made his way from the nightclub circuit to the bright lights of Broadway where he originated his famous role as the M.C. in Cabaret, a role that brought him a Tony and an Oscar.
Wonderful stories throughout this episode including gems about Cabaret and the movie's director Bob Fosse, his co-star Liza Minnelli and many more.
As part of our Broadway series, the former NY Times theatre critic Charles Isherwood hosts this entertaining episode with the series producer Brad Newman.
Like us on Facebook. Follow us on Twitter and Instagram. We want to know what you think. Pitch us an artist, or simply spread the word and find out more about the series. #childrenofsong
You May Be Interested In...