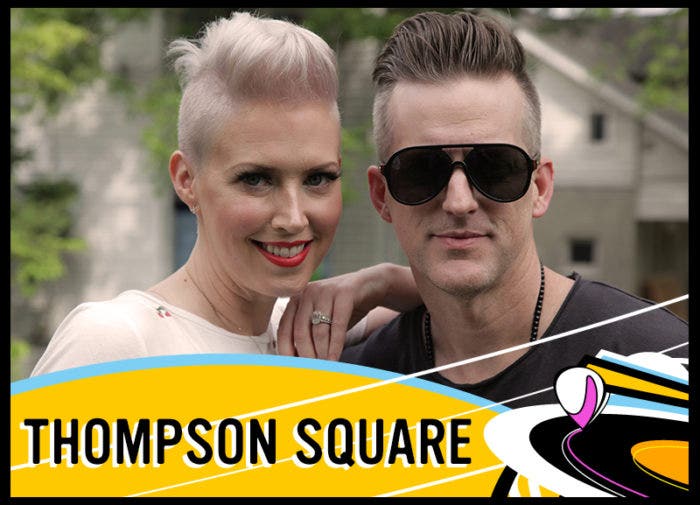 This week Children of Song welcomes Keifer Thompson and Shawna McIlwain to the podcast. The married duo known as Thompson Square delight fans with their upbeat love songs containing strong melodies and beautiful harmonies.
Subscribe and download on your favorite podcast platform: Apple Podcasts, Google Play, Tune In, Stitcher.
In this episode we learn that Keifer and Shawna moved to Nashville from different parts of the country on the same week almost 18 years ago. The budding soloists met at a singer/songwriter competition where it was love at first sight. They soon realized while they were talented on their own, together they were unstoppable.
This episode is filled with music including the duo's top hits Are You Going to Kiss Me or Not, Everything I Shouldn't Be Thinking About, and the latest single from their new album Masterpiece.
Robert K. Oermann hosts this entertaining episode with the series producer Brad Newman along for the ride.
Like us on Facebook. Follow us on Twitter and Instagram. We want to know what you think. Pitch us an artist, or simply spread the word and find out more about the series. #childrenofsong