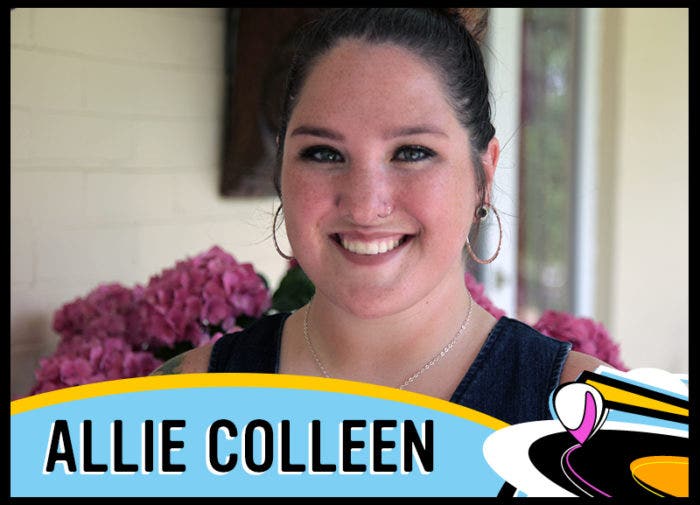 Garth Brooks did everything to shield his children from the limelight, even shutting down his own career until his three girls left for college. And yet from the time his youngest Allie Colleen was 8 years old, writing and playing music was the only thing this powerful singer/songwriter has wanted to do in life.
Subscribe and download on your favorite podcast platform: Apple Podcasts, Google Play, Tune In, Stitcher.
In this episode, we find out Allie had to sneak around the house at night just to hear her Daddy sing. "Honestly," she says, "they were phenomenal in that they shut down everything" referring to her Dad's career. "I don't know what it's like to have a celebrity parent. My Dad was there every night."
A child of divorce, Allie says her parents set up a system where she and her siblings would switch houses at the same time every night because they wanted the girls to see both parents every day. As a result, she might have misplaced a science book or a favorite pair of jeans in the swap, but she had a fairly normal, loving upbringing and even refers to her step-mother Trisha Yearwood as her bonus mom.
We find out that Allie promised her Dad that she wouldn't sign a record contract until she graduated from college, but with a degree in hand from Belmont University, this talented singer is poised to make her mark. In this episode, she sings some of her best original songs, including Stoneheart, Close Enough and Neverland.
Robert K. Oermann hosts this interesting look at an up-and-coming artist with the producer, Brad Newman by this side.
Like us on Facebook. Follow us on Twitter and Instagram. We want to know what you think. Pitch us an artist, or simply spread the word and find out more about the series. #childrenofsong