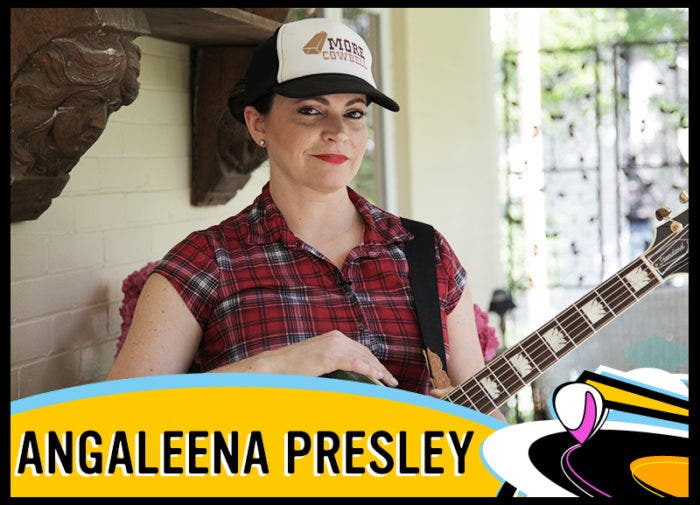 A modern day coal miner's daughter, Angaleena Presley grew up in a holler close to her childhood idol Loretta Lynn in the hills of Beauty, Kentucky. But this dynamic singer/songwriter has forged her own path writing fearless songs that capture the hard life inside this rugged part of Appalachia she calls home.
Subscribe and download on your favorite podcast platform: Apple Podcasts, Google Play, Tune In, Stitcher.
In this episode, we find out how Angaleena was called in the middle of the night to join Miranda Lambert and Ashley Monroe in what would become one of country music's hottest trios, the Pistol Annies. She shares how the three write music quite prolifically together and joked that she recently told her bandmates, "I hate you girls so much because I don't want to write with anyone else."
Angaleena recently made a name for herself by standing up to country music radio who's opted out of playing female artists and addresses why she spoke up knowing it might ultimately hurt her career. Her latest album "Wrangled" won critical praise for highlighting this industry practice.
There's a courage and strength that can be heard throughout Angaleena's catalog and she sings some of her best songs in this episode including, "Housewife's Prayer," "Cheer Up Lil Darling," "Pain Pills," "Wrangled," "Good Girl Down" and "Dreams Don't Come True."
Robert K. Oermann hosts this music-filled, story-driven journey with the producer, Brad Newman adding insight along the way.
Like us on Facebook. Follow us on Twitter and Instagram. We want to know what you think. Pitch us an artist, or simply spread the word and find out more about the series. #childrenofsong