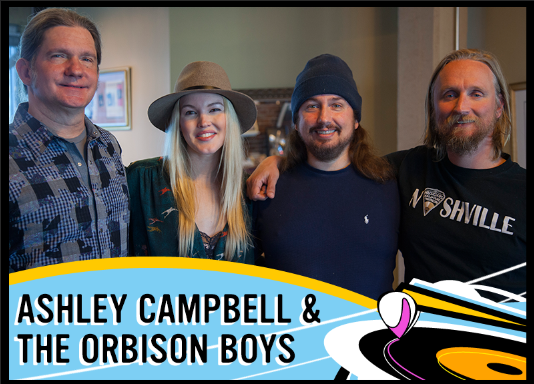 In this episode, Ashley Campbell, Wesley, Roy and Alex Orbison sit down to talk about growing up with their famous fathers, Glen Campbell and Roy Orbison. Among other revealing stories, we find out these two musical giants respected and adored one another.
Subscribe and download on your favorite podcast platform: Apple Podcasts, Google Play, Tune In, Stitcher.
Great stories throughout this one including a gem about a disheveled Bob Dylan who was mistaken for a homeless person by the Orbison boys who had no idea a Rock & Roll icon was merely walking through their backyard to visit their dad. Ashley sings "Remembering" a song she wrote for her father who suffered from Alzheimer's disease until his death last Summer.
Robert K. Oermann hosts this insightful episode as part of our Nashville Sessions with the series producer, Brad Newman by his side.
Like us on Facebook. Follow us on Twitter and Instagram. We want to know what you think. Pitch us an artist, or simply spread the word and find out more about the series. #childrenofsong