Mike Gilbert On How He Helped O.J. Simpson Get Away With Murder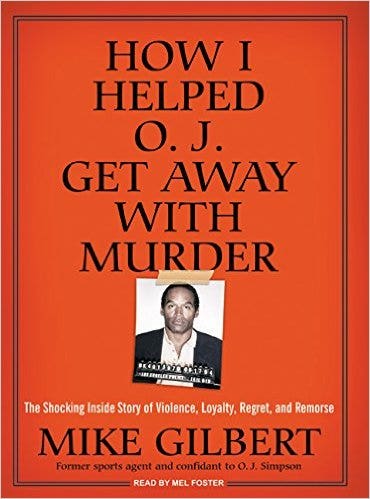 It's quite possible that no one knows more about the O. J. Simpson murder case than Simpson's former agent Mike Gilbert. After working together for over a decade and having a close friendship for years beyond that, Gilbert is well informed in the life of O.J. Simpson, and even confesses to helping him get away with murder. In his 2008 book How I Helped O.J. Get Away With Murder, Gilbert reveals the unvarnished truth of what happened, including how he helped deceive the jury and feels deeply responsible for the "Not Guilty" verdict.
Today Gilbert gives Greta Van Susteren an exclusive interview detailing O.J. and Nicole's life before the murders. In this edition of Greta Talk, Gilbert gives insight into Nicole's affair with O.J.'s best friend and fellow NFL player Marcus Allen, which he believes is connected to O.J.'s motive. Gilbert also divulges what he thought O.J.'s defense team did "dirty", who O.J. confessed to the murders to, and he even recalls his first thought, "he finally did it", upon learning Nicole was murdered.
Listen to the chilling interview below: