Sabine Durden: Her Only Son Was Killed By An Unlicensed Illegal Driver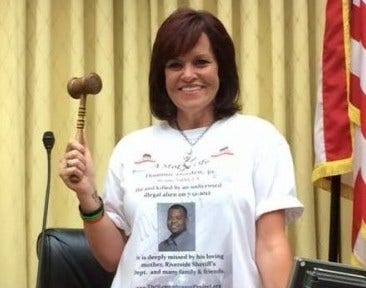 Dominic Durden was a funny, friendly, loving man with big dreams of becoming a cop and flying helicopters. His life ended prematurely at the age of 30 when his motorcycle was struck by the pickup truck of an unlicensed illegal immigrant. In this edition of Greta Talk, we hear from Dominicís mother, Sabine Durden, as she recalls the devastating event and reveals why she wonít let her sonís legacy die.
In this compelling in-depth conversation, Durden tells the On the Record host about her thoughts on illegal immigration, sanctuary cities, and the similarities between the tragic deaths of her son and Kate Steinle. And what does she think about Donald Trumpís recent comments surrounding these issues?
This heart-wrenching episode will keep you thinking long after itís over.