Lt. Colonel Robert Vaucher – WWII Pilot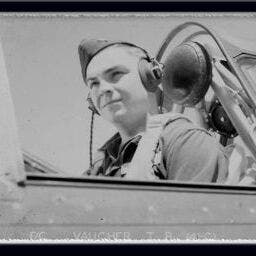 It's sad, but true… we are losing more and more of the "Greatest Generation" of World War II veterans every day now. Which makes it all the more important to hear their fascinating stories first-hand. At 96 years old, Lt. Colonel Thomas Robert Vaucher is one of the few veterans still standing – and he has some amazing tales to tell. Vaucher was, he tells Greta, on hand for some very historic moments.
In this edition of Greta Talk, Vaucher,  takes the host of On The Record on a ride throughout his experiences from the day the war began… right up to the very last combat mission.