Greta & Janis Joplin's Road Manager – John Byrne Cooke with Rock History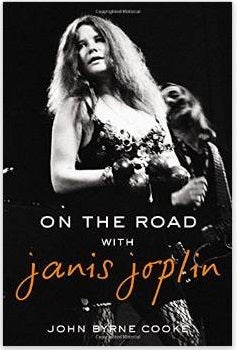 Here's the thing about Janis Joplin. She's been dead since 1970 – and yet she has more than 7 million "Likes" on Facebook – far more than current super-stars like Lorde. For this episode of Greta Talk, Greta van Susteren talks to John Byrne Cooke, who was her road manager from the early days (think Monterey Pop), through Woodstock, and to the end. There's a lot most people don't know about Joplin – such as the fact that she was brilliant as well as funny in her personal life – and Cooke, whose new book "On the Road with Janis Joplin" is now out, has lots of tales to tell. But then, Greta's got something up her own sleeve as well – as she adds something to Cooke's own store of knowledge about the late singer.
Whether you were alive during the time of Big Brother & The Holding Company (Joplin's band) or are just curious, this is a conversation worth listening to.