Pairing Wines With Party Food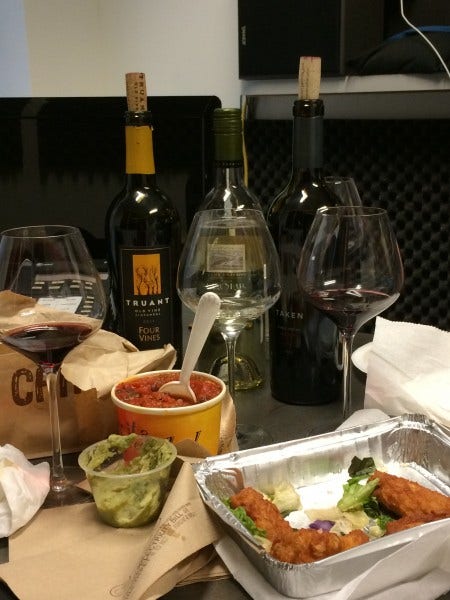 I have had this deep burning question ever since I started drinking wine. Sometimes it actually keeps me up at night.
I'm Tracy Byrnes, Fox Business anchor and Wine With Me columnist, and I have been dying to know what wine pairs well with guacamole and chips.
I mean donít you want to know that too? Or buffalo wings? Or ribs? Or any other party food!
So I called in my friend, Jeff Jensson, one of The World Wine Guys, who is also one of the entertaining and lifestyle Editors at Wine Enthusiast Magazine.
I picked my favorite party foods and Jeff paired the wines.
So to play along, here are the foods I picked:
Chips and guacamole
Chili
Buffalo wings and ribs
And Jeff brought these wines:
Truant Four Vines, Old Vine Zinfandel: $12
Taken, Napa Red Blend (60% Cabernet, 40% Merlot) 2011: $30
J. Lohr Flume Crossing Sauvignon Blanc: $16
Though any bottle of those varietals will do.
So now itís a party! And can you guess which wine pairs with which food?
Listen and find out!
Centí Anni.
And as always, send comments or suggestions to @tracybyrnes or tracy.byrnes@foxbusiness.com.
For all Wine With Me podcasts and articles, visit https://radio.foxnews.com/winewithme.