(VIDEO) The LA Teachers' Strike Isn't About Class Size. It's About Money And Charter Schools.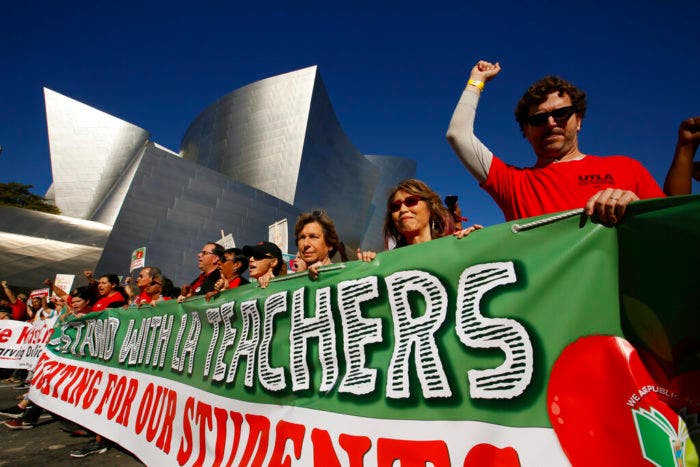 The LA Teachers' strike continues. The union says it is about funding and class size, but that's not the whole story.
Romy Drucker, Co-Founder and CEO of 74, says the costly LA strike is about the ongoing battle over charter schools.
On Friday's show, Drucker sat down with Tom to discuss how charter schools are challenging the status quo and why teachers' unions see them as such a threat.