"Lost & Found: Finding HOPE in the Detours of Life" – Sarah Jakes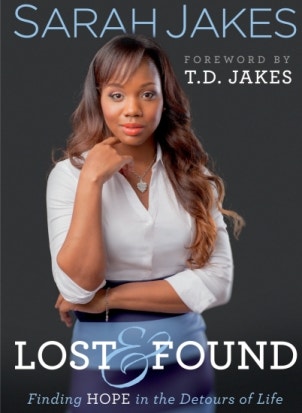 Our guest is Sarah Jakes. Her journey of life has been one that has consisted of many detours along the way but she hasn't lost track of her destination. Her new book "Lost and Found" is a biography, yet she is only 25. However, the book has a great story to tell.
She was born into a household of a world famous mega-church pastor but became pregnant at the age of 14. She then rose above social adversity to becoming a businesswoman, an on-air TV personality, a writer, and having a blog that averages more than 15 million impressions per week.
Listen to her story of going from social adversity to spiritual success:
Sarah's new book "Lost & Found" is available online from Amazon and Barnes & Noble: