President Biden's State of the Union Address Hits Key Points. . .But Were There Key "Absences"?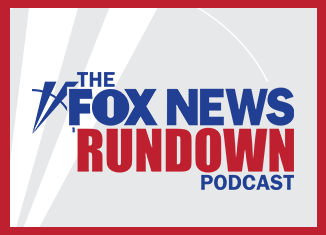 Last night President Biden gave his State of the Union address, where he emphasized a desire for bipartisanship to address issues like the opioid crisis, the nation's debt, and a need for police reform. Though the President's speech took on a positive tone, as he expressed his optimism about the country's low unemployment rate and recovery from COVID-19, many Americans were surprised the President did not dedicate more time to talking about the Southern border, the recent Chinese spy balloon found traveling in U.S. airspace, and inflation. On the Rundown, Fox News Audio Political Anchor and National Correspondent Jared Halpern and Axios Senior Political Correspondent Josh Kraushaar explain why this year's State of the Union address seemed more "animated" than many past speeches due to how both parties and the President interacted with one another. They also discuss what "absences" they believe the President left out of his speech and share their reaction to the Republican's response by Arkansas Governor Sarah Huckabee Sanders.
Weeks before the 2020 presidential election, Twitter suppressed the New York Post's reporting of suspicious contents found on Hunter Biden's laptop. At the time, the story was dismissed as "Russian misinformation." Today, the House Oversight and Accountability Committee will hold a hearing involving Big Tech's censorship of content related to Hunter Biden's laptop as they launch their investigation into the Biden family's business dealings. Howard Kurtz, host of Media Buzz on the FOX News Channel and the Media Buzz Meter podcast, joins the Rundown to discuss whether social media and mainstream news outlets mishandled the Hunter Biden story as well as some key reporting during the 2020 election.
Plus, commentary by Jimmy Failla, host of "Fox Across America with Jimmy Failla."