Sean Davis: The Mainstream Media Is The Most Impenetrable Bubble You Can Imagine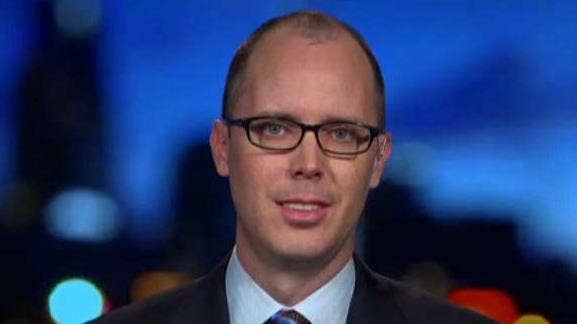 Founder and CEO of The Federalist Sean Davis joins Fox Across America With Jimmy Failla to share his thoughts on the why many journalists seem to live in their own bubble and are not in touch with the real issues impacting average people.
"I remember a couple of years ago, my friend John F. Dahl asked on Twitter kind of like the White House Twitter circle, 'How many of you idiots just know someone who drives a truck?' A pretty simple question. They lost their minds. It was like a vampire had just been shown a cross made of garlic, and they lost their minds. How dare you say that. And of course, the answer was, not only did none of them drive a truck, they don't even know anyone who drives a truck like it's. They are so divorced from the reality of how life is lived in America. They remind me of two different things. The people who live in the capital in The Hunger Games, you know, all they're doing is getting drunk and dancing and wearing stupid clothes. Or Lucille Bluth when she's talking about the banana stand to Michael Bluth. I mean, honestly, how much could a banana cost, Michael? Five dollars. These are the people we're dealing with."
Sean also discusses how the Left is attempting to vilify anyone who does not support their position on abortion.
Later, Fox News contributor Joe Concha reacts to the White House refusing to condemn the planned protests at the homes of conservative Supreme Court justices. Listen to the podcast to hear what else they had to say!