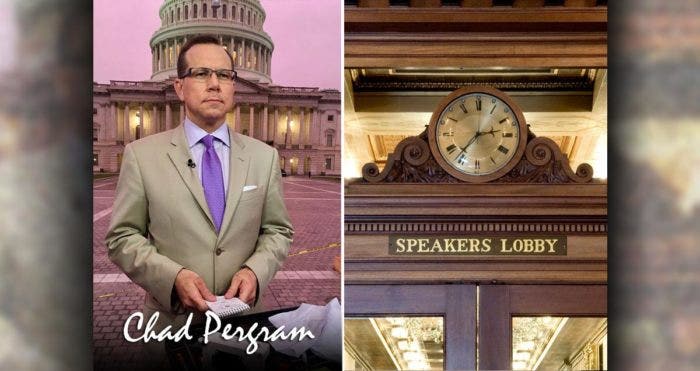 02/15/2019
FOX's Chad Pergram takes a closer look at how another partial government shutdown was averted on today's "Speaker's Lobby":
Iím Chad Pergram with the Speakerís Lobby.
It was extraordinary that Senate Majority Leader Mitch McConnell announced on the Senate floor on behalf of the President, his intention to sign the spending bill and that Mr. Trump would declare a national emergency.
Remember that McConnell felt burned back in December. McConnell had indications from the White House that the President would sign the interim spending package to avoid a government shutdown before Christmas. The Senate passed the bill. Then the President balked.
McConnellís favorite expression is that ďthereís no education in the second kick of a mule.Ē No fool he, McConnell made sure he locked the President in, announcing Mr. Trumpís intentions publicly on the floor. That would bind the President to stand by his word.
Also, consider the vote in the House, with 428 members voting, the magic number was 215. Democrats scored 213 yeas. In other words, they only needed the assistance†of two Republicans to pass the bill. Otherwise, Democrats could have done it on their own.
House Majority Whip Jim Clyburn leaned on House Minority Whip Steve Scalise to provide 70 Republican ayes. Scalise delivered 87. But consider how low that number could have been from Republicans had there NOT been a guarantee from the President?
With the Speakerís Lobby, Chad Pergram, FOX News.
Follow Chad on Twitter: @ChadPergram