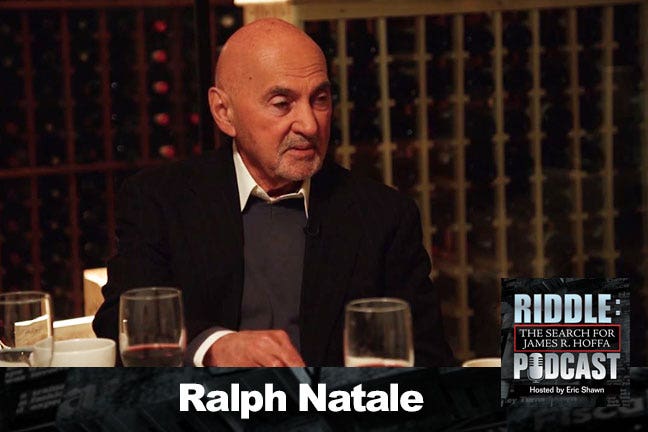 Watch the two-hour special, "Riddle: The Search for James R. Hoffa," on Fox Nation. Fox Nation is a streaming subscription service you can access from your phone, computer and select TV devices. We've created a members-only destination for Fox News' most passionate and loyal fans featuring exclusive content, exclusive experiences and exclusive access.
In this episode you'll hear from Ralph Natale, the former mob boss of Philadelphia. Ralph is 83 years old, worked under the legendary Philadelphia crime boss Angelo Bruno, the so-called "Docile Don." He recounts how he knew Jimmy Hoffa very well and bluntly admits he knew Hoffa was going to get killed. His biography is "Last Don Standing: The Secret Life of Mob Boss Ralph Natale."
You May Be Interested In...