FOX in the Fast Lane: Jeff Gordon's Riding High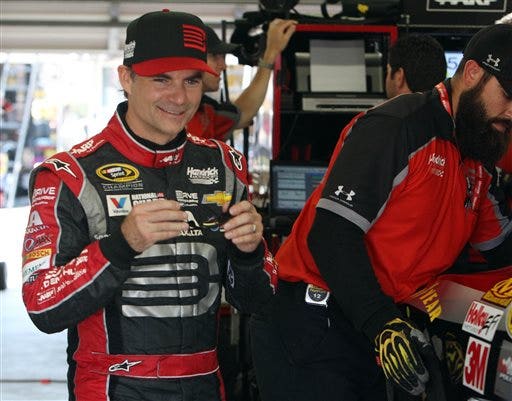 The Sprint Cup gets the week off. Jeff Gordon's view from the top of the leader board, the Nationwide Series keeps some drivers busy during break week, and a track exec trades his pen for a fire suit.
FOX News Radio's Marghiee Teshineh reports:
FOX in the Fast Lane.
Pit row is quiet as drivers in the Sprint Cup Series enjoy the last break week on the schedule and as Jeff Gordon reflects on the season so far, he'll tell you…
(Gordon) "We're having a great year. The 24 car team is just on top of their game and consistent week in and week out."
Gordon is excited about next week's race in Indianapolis, where 20 years ago he raced and won the very first Brickyard 400. Gordon says…
(Gordon) "That race obviously means a lot to all the competitors and none more so than me."
But not every driver is resting during break week. Kasey Kahne and Kyle Larson are among a few Cup drivers racing in this weekend's Nationwide race in Chicago.
And Darlington Raceway President Chip Wile is stepping away from his desk and driving a stock car this weekend at a celebrity charity race at Dillon Motor Speedway. The winner gets a $3,000 cash prize for the charity of their choice.
FOX in the Fast Lane, I'm Marghiee Teshineh, FOX News Radio.
Follow Marghiee on Twitter: @LadyTrackside
Click HERE for more "FOX in the Fast Lane"