What About Holly?
It was a January afternoon in 1981 when a man's German Shepherd came upon a grisly discovery in the woods outside of Houston: the badly decomposed remains of a young man, beaten to death, and a woman, who was strangled.
For 40 years, the victims were nameless – until late 2021, when a team of genetic genealogists identified the pair as 21-year-old Harold Dean Clouse and 17-year-old Tina Gail Clouse, a married couple who had moved from Florida to Texas with their infant daughter. But the discovery of the identities only deepened the mystery: who killed the couple and why? And where is their daughter, Holly, who would be 42 years old if alive today?
In this multi-part true crime podcast, host Cristina Corbin travels across the country to interview law enforcement and family members, uncover new leads and speak exclusively with a religious cult at the center of this double murder mystery. The first reporter to obtain the entire police case file, including autopsy reports and crime scene photos, Corbin exposes stunning details that move this decades-old case forward.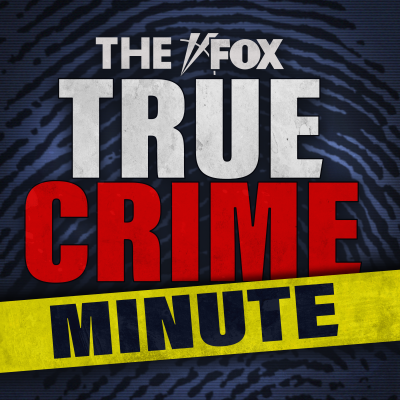 Nightmare in Chowchilla: The School Bus Kidnapping
It was one of the largest kidnappings in U.S. history. On July 15, 1976, a school bus carrying 26 school children ages 5 to 14 and their driver vanished without a trace in the tiny farming community of Chowchilla, California.
In "Nightmare in Chowchilla," we untangle a controversy that has dogged this case for decades: Who was the real hero in the Chowchilla kidnapping? The bus driver who received all the acclaim in the days following their escape, or a 14-year-old boy who hatched a plan that ultimately saved the lives of 27 people.
Grim Tide: Hunting the Long Island Serial Killer
Senior correspondent Laura Ingle hosts this multi-part Fox Nation Audio podcast that examines the unsolved murder mystery of the more than ten people, many of them sex workers, found on Long Island.
In this Fox Nation series/Fox Audio podcast, produced by Fox News' Investigative Unit, find out what law enforcement is currently doing to solve the case using new technology. You'll learn new details from a former escort who believes she spoke with the Long Island serial killer. And hear from an investigator who helped solve the Golden State Killer case and what he believes can be done to lead to capture of the killer.
Alchemy of Violence: Narcos, Reapers and Survival
In this multi-part podcast, "Alchemy of Violence: Narcos, Reapers and Survival," host and Marine Staff Sgt.  Johnny Joey Jones will guide you through a series of wide-ranging interviews with Ed Calderon, a former paramilitary law enforcement officer from Mexico who took on the country's ruthless drug cartels face-to-face at a time when their gruesome violence was reaching a fever pitch in 2006 and beyond. Calderon's dangerous career south of the border, and the rampant corruption he says came with it, ultimately forced him to run for his life. It also left him with a lifetime's worth of on-the-ground experience, and a set of unique survival skills akin to a real-life McGuyver, just a few years shy of his 40th birthday. In his own words, Calderon shares intimate details on everything from his childhood and family inspiration, to the horrors he witnessed firsthand in his career, and how he's using those experiences now to help others who might be recovering from similar traumas -a new career in what he calls his "after-life."
House Of Broken Dreams: The Jennifer Kesse Story
She had everything going for her: A good job, close friends, a loving family, a boyfriend and a brand new condo. Her family describes her as a strong, fun-loving, career-minded and responsible young woman. So why did Jennifer Kesse seemingly vanish without a trace?
In this podcast, host and crime reporter Cristina Corbin travels to Florida to uncover new leads, conduct exclusive interviews and examine evidence in recently unsealed police records.
He aspired to protect and serve, a mission that he was born into: His father and siblings all pursued lives as police or firefighters around Louisville, Kentucky. Instead, he said he was coerced, harassed and raped by a senior officer who advised a mentorship program for teens interested in law enforcement.  Now an adult, he's pursuing civil litigation against the officers he said are responsible for his abuse. Take a dive into this scandal with Fox News Investigates and discover why this southern city is waiting for justice in our new podcast, "Derby City Betrayal". Join Fox News Investigates as we explore a shocking tale of the sexual abuse of teenagers, police negligence and federal investigations in our inaugural podcast, "Derby City Betrayal."
Riddle: The Search For James R. Hoffa
On July 30th 1975, legendary Teamsters leader James Riddle Hoffa vanished, never to be seen again. Go inside journalist Eric Shawn's two-decade long quest for the truth as he methodically tracks down clues and investigates the deathbed confession of Frank "The Irishman" Sheeran.