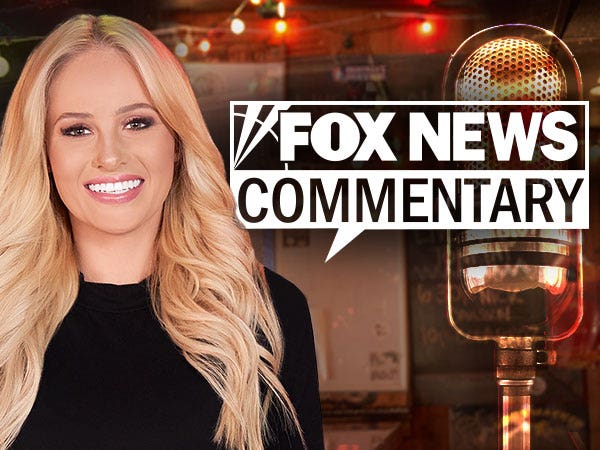 VP Kamala Harris is one Joe slip and fall away from the presidency and THAT is stomach-churning.
I'm Tomi Lahren, more next.
A Monmouth poll last month found that only 37% of Americans approve of Kamala's Harris' job performance which leads me to question what jobs she has performed, at all!
Because all I've seen from Kamala is photo ops and world salad speeches. She hasn't even ATTEMPTED to address our southern border, despite being the supposed "border czar."
She's done nothing and she doesn't appear to have any plans on changing that.
Yet, we are looking down the barrel of Kamala being our president. Joe Biden could be a fall away from vacating his post and then we are stuck with Kamala.
Joe is bad, Kamala is likely even worse.
And Democrats know it too, but sadly they're stuck with her. They made this administration about diversity and identity politics over merit and it shows, but they can't go back, they can't undo it.
I still believe they will find some way to push her AND Joe to the side. I've got my eyes peeled for Governor Gavin Newsom and I believe HE has his on the Oval Office.
Be warned.
Mr. California is coming.
I'm Tomi Lahren and you watch my show "Tomi Lahren is Fearless" at Outkick.com