"We're Behind": Why Experts Say US Support For Ukraine Is Too Little, Too Late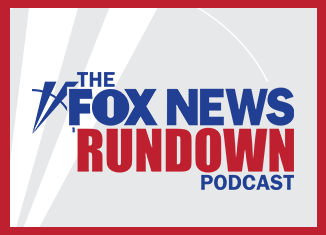 Yesterday, President Biden made a surprise visit to Kyiv in which he met with President Volodymyr Zelenskyy and announced the United States will contribute $500 million worth of military aid, as well as imposing new sanctions. Today, the President will give a speech in Poland ahead of the one-year anniversary of Russia's invasion of Ukraine, the same day President Vladimir Putin is expected to make a national address justifying the war. Former National Security Advisor Stephen Hadley joins the Rundown to discuss the strategy behind President Biden's trip to Ukraine, concerns over China's involvement with Russia, and why he believes America is behind in its support for Ukraine in the fight against Russia.
Over 10% of restaurants closed permanently as a result of the pandemic, according to one study, and food and drink vendors are still grappling with issues like a short labor supply and high prices due to inflation. Celebrity chef and restaurateur Robert Irvine has helped hundreds of failing dining establishments on his hit Food Network show "Restaurant: Impossible," and now he has written a new book, Overcoming Impossible, detailing what it takes to transform a business for the better. Robert Irvine joins the Fox News Rundown to talk about his book, what kinds of challenges the restaurant industry is facing, and why he believes philanthropy is good for business.
Plus, commentary by Jimmy Failla, host of "Fox Across America with Jimmy Failla."