Bill Hemmer On What To Expect From Biden's State of the Union Address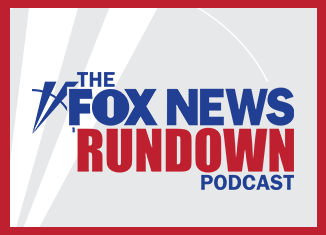 President Biden will give his State of the Union address on primetime TV tonight. In his speech, the President is expected to tout the success of the economy following the January jobs report. Others believe he will use the address to hint at a run for a second term in office. With many Americans dissatisfied with their financial standing, can tonight's speech change the President's low approval rating? Co-anchor of America's Newsroom, Bill Hemmer joins the Rundown to discuss what viewers can expect in tonight's State of the Union address, clues suggesting President Biden is setting the stage for a reelection campaign, and who to expect in the 2024 Republican presidential primaries.
On Monday, the US began recovery efforts of China's spy balloon that was shot down off the coast of South Carolina this past weekend. The fallout of China's exposed espionage has made waves in Washington and increased already-tense US-China relations. This week, Congress is set to hold hearings about the economic threats posed by China just as President Biden is set to deliver his nationally televised speech about America's strength and success. Congressman Darrell Issa (R-CA) on the House Foreign Relations Committee joins the podcast to explain key missteps in this handling of the balloon situation, what kind of intelligence China could have gained from this, and what the US must do to confront threats posed by China.
Plus, commentary by the host of 'The Ben Domenech Podcast,' Ben Domenech.