What "Took So Long"?: GOP Questions US Response to China's Spy Balloon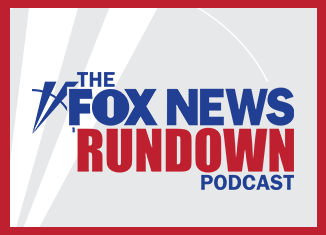 Many questions are being fired at the Biden Administration after a Chinese balloon believed to be spying on the U.S. stayed in American airspace for several days. Though it was eventually shot down by the U.S. military over the weekend, Republican lawmakers are now demanding to know why the administration allowed a national security threat to remain in American territory for days on end. This comes right before the President's annual State of the Union address, where President Biden will likely lay out his plan for the coming year and tout his successes. However, after a year of high inflation, rising crime, and national security concerns, many Americans are curious to see if the President will offer any solutions to these issues. Senator Markwayne Mullin (R-OK) joins the Rundown to discuss his questions regarding how the U.S. government handled the Chinese spy balloon, what he expects the President will focus on in his State of the Union address, and the three bills he has introduced to promote American energy independence.
Most economists expected job growth to slow down in January. They were wrong. In fact, the 517, 000 new jobs added last month were seen as a shock to most forecasters who thought the labor market was starting to weaken. But is there actually a downside to all the new "Help Wanted" signs?  Wall Street Journal associate editor and Fox News contributor John Bussey digs into the numbers, explains what this means for all the current recession speculation, and how this report poses new challenges to the Federal Reserve and their effort to get inflation under control.
Plus, commentary from former Executive Assistant to President Ronald Reagan, Peggy Grande.