Extra: America Faces A Bevy Of Global Threats. Is Our Military Ready?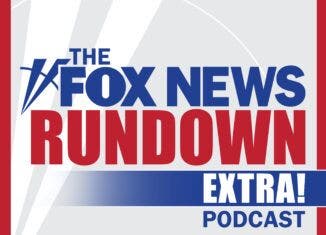 From China to Ukraine, to the Middle East, the Biden Administration is currently dealing with a lot of international hot spots.
Last week, on the FOX News Rundown, National Security Council White House Coordinator John Kirby joined host Jessica Rosenthal to discuss the global 'threat landscape.'
Kirby reacted to issues including an Air Force General's recent prediction that America would go to war with China in the next few years. He also discusses the ongoing debate over supporting Ukraine against Russia's invasion and coming to a nuclear deal with Iran.
The conversation, however, did take place before a Chinese spy balloon was detected in US air space.
Due to time limitations, we could not include all of the discussion in our original segment. On the FOX News Rundown Extra, you will hear our entire interview with National Security Council White House Coordinator John Kirby, and get a better idea of how the Biden Administration is navigating a list of conflicts and why he is confident the US military is prepared to deal with any threat facing America.