Border Crisis Committee Hearing: 'Fighting The Fentanyl Crisis Is Not Political For Us'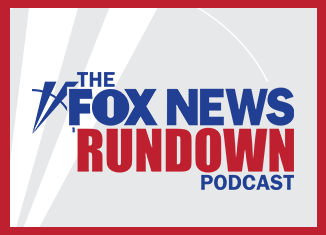 The House Judiciary Committee began their first hearing of the 118th Congress on Wednesday, addressing the crisis at the southern US border and the dangerous impact of fentanyl in America. Testimonies from two Texas county judges and an Arizona border sheriff were able to speak to the flaws in the current US border policy, but all the congresspeople at the hearing made note of the perils of fentanyl after the testimony of Brandon Dunn. Brandon and his wife Janel Rodriguez co-founded the Forever 15 Project after their son Noah died last year from a tragic fentanyl overdose. They join the Rundown to explain what impact they hope Wednesday's testimony will have, how they see border issues as a hazard when it comes to fentanyl, and what kind of change their non-profit is fighting for.
New Mexico prosecutors have formally filed involuntary manslaughter charges against Alec Baldwin, as well as the armorer who oversaw props and weapons on the set of the film, "Rust." The actor and producer fatally shot cinematographer Halyna Hutchins and wounded director Joel Souza during production. Although Baldwin maintains his innocence, a Santa Fe judge will determine if there is enough probable cause to proceed with a trial based on Tuesday's court filing. FOX News Senior National Correspondent William La Jeunesse joins the Rundown to discuss the details that court documents reveal about the case, the safety protocols that weren't followed during the production, and what questions about the case still remain.
Plus, commentary by President Emeritus of Oklahoma Wesleyan University, Dr. Everett Piper.