Rep Scalise: Biden Docs Discovery Is 'Bigger Scandal' Than Americans Realize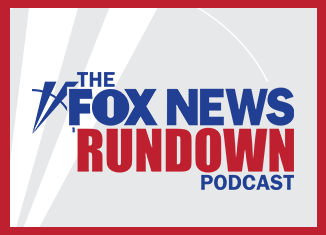 Additional classified documents were found at President Biden's Delaware home on Friday, making this the fourth occasion in which private records were found in the President's possession. As documents continue being discovered, many Republicans are expressing increased frustration due to the Department of Justice showing 'a complete double standard' in their treatment of President Biden when compared to their investigation of former President Donald Trump's Mar-a-Lago estate. On the Rundown, House Majority Leader Steve Scalise discusses how the House Oversight Committee plans to "be very aggressive" in investigating President Biden and what other oversight issues House Republicans plan to prioritize — including the Southern border and the origins of COVID-19. He also explains how the GOP believes lawmakers should respond to the US hitting the debt ceiling and what he's looking forward to as the new House Majority Leader.
Within the last month, some of the largest and most influential tech companies have announced significant layoffs; Google fired 6 percent of its workers, Microsoft plans to lose 5 percent of their staff, and Amazon cut 18,000 jobs. These tech companies are trimming their workforce in anticipation of a recession, as Americans struggle with the still high inflation that the Fed is fighting to get under control. Co-host of the brand-new Fox Business show, 'The Big Money Show' Taylor Riggs joins the Rundown to discuss how major tech layoffs can be traced to the booming demand during the pandemic and why the recession experts are expecting will look much different than 2008. Later, she explains how 'The Big Money Show' will break down complex market topics and show Americans how finance can be fun.
​​Plus, commentary by New York Post columnist 
Karol
Markowicz
.