Gov. Asa Hutchinson Talks the Border Crisis, New Congress, and 2024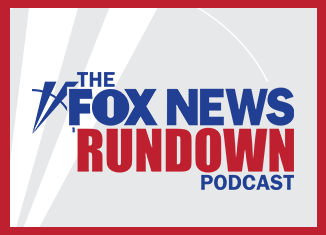 As President Biden made his way to Mexico City for the North American Leaders' Summit yesterday, he made his first-ever trip to El Paso, Texas – one of many cities being hit particularly hard by an overwhelming number of illegal border crossings by undocumented migrants. Though some GOP leaders have raised concerns that nothing beneficial will come from the President's visit, many Americans remain hopeful that his trip to the border could potentially lead to the creation of much-needed immigration legislation. On the Rundown, Arkansas Republican Governor Asa Hutchinson joins to discuss what positive outcomes he hopes comes from President Biden's trips to El Paso and Mexico City and how he believes the new GOP-led Congress should act to get the border crisis under control. He also discusses what's next for him as he leaves office due to term limits and the possibility of him running for president in 2024.
Jason Grimsley spent 15 years playing Major League Baseball, pitching for the Phillies, Indians, Angels, Yankees, Royals, Orioles and Diamondbacks. His career in professional baseball even led to him winning two consecutive World Series with New York, but he admits now it was a career aided by performance-enhancing drugs. In his book, Cross Stitched: One Man's Journey From Ruin to Restoration, Grimsley tells all about the highs and lows of professional baseball and his trying road to recovery. He joins the Rundown to discuss some of the highlights from his book, his best day at Yankee Stadium, the FBI raid on his home and struggles he overcame after his career ended.
Plus, commentary by Opinion Editor for The Washington Times Charlie Hurt.