Florida Braces For Hurricane Ian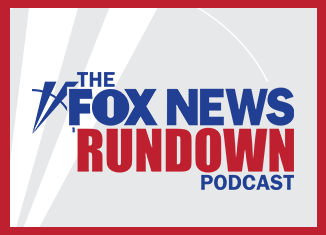 On Tuesday, Hurricane Ian battered Cuba, as meteorologists and storm trackers note this storm is intensifying as it continues its path toward Florida. The state launched into full preparations for Hurricane Ian's landfall, with Florida Governor Ron DeSantis pre-declaring a state of emergency and mayors across Florida urging citizens to ready themselves for harsh storm conditions. Mayor of Miami Francis X. Suarez joins the Rundown to discuss how Florida state and local governments are coordinating to prepare for the impact of a hurricane and the lessons the state has learned from withstanding previous severe weather events. Later, he discusses how Miami is fairing amid economic issues throughout the country and the potential he may seek higher political office in the future.  
Last month marked a record surge of illegal immigration within the United States this year, with over two million migrants encountered at the southern border. Republican governors have been speaking out on this issue, going as far as bussing migrants from the border to Democratic cities such as Chicago, D.C., and New York. Democrat Mayors Lori Lightfoot of Chicago and Eric Adams of New York have both condemned these actions, claiming that migrants are being used as political pawns, yet these GOP governors assert they are only seeking to hold the Biden administration accountable for their border policies. Former Democrat Mayor of Del Rio, Texas Bruno Lozano joins the Rundown to share what he sees firsthand along the border, how his community has been impacted by the ongoing immigration crisis, and what he would do to solve the problem.
Plus, commentary by New York Post columnist Karol Markowicz.