Americans Fed Up As Crime Crisis Hits Close to Home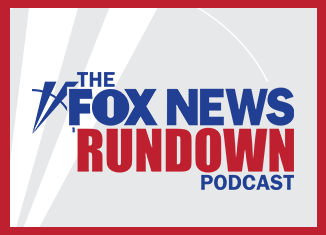 Despite widespread efforts to improve the criminal justice system, cities like Los Angeles, New York and Chicago continue seeing a troublesome uptick in violent crime. This has led many law enforcement officials to believe that a selection of recent laws and policies may be doing more harm than good in the US. For Los Angeles Deputy District Attorney John McKinney, he has seen firsthand how policies promoting the "defunding and abolishing" of his city's public safety apparatus have created an environment "where criminals can thrive." He joins the Rundown to discuss how he believes law enforcement officials can regain the trust of US citizens and what first steps local governments can do to make people feel safer in their communities. He also shares how speaking up against unjust policies has impacted his life and why he continues to stand up for justice despite the consequences.
Midterm elections are now six weeks away and Republicans are hopeful that their latest "Commitment to America" agenda will be enough to bring voters to their side this fall. The plan will focus on issues of public safety, economic concerns, freedom and government accountability. While many Democrats have criticized the agenda, others such as California Governor Gavin Newsom have urged the party to act more aggressively in order to keep control of Congress. Democrat Political Strategist and Advisor to Pete Buttigieg's 2020 Presidential Campaign Lis Smith joins the Rundown to discuss the Democrats' messaging ahead of the Midterms, the party's efforts to handle issues relating to the economy and abortion, and why she believes President Biden is the Democrats' strongest Presidential candidate for 2024.
Plus, commentary from Pastor Robert Jeffress of the Dallas First Baptist Church.