Primaries Demonstrate 'Trump Remains The King of The GOP'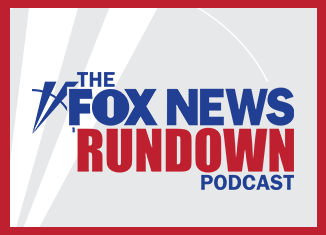 After Tuesday's primaries in Wyoming and Alaska, a major takeaway was once again the successful influence of former President Trump on the Republican party. In Wyoming, Republican Congresswoman Liz Cheney was defeated by her Trump-backed challenger by a double-digit margin. In Alaska, congressional candidate Sarah Palin and U.S. Senate candidate Kelly Tshibaka advanced to the general election with the endorsement of the former President. Republican strategist Colin Reed joins the Rundown to explain how these last few primary elections foreshadow the Republican party's trajectory in November. Later, Fox News Senior Political Analyst Juan Williams explains how recent primary results demonstrate the influence that former President Trump continues to have on the GOP.
On Tuesday, President Biden signed the Inflation Reduction Act into law, investing $369 billion into tackling the climate crisis and strengthening energy security. With the spending bill, Democrats hope to incentivize green energy by introducing tax credits for electric vehicles. Although many have considered purchasing an electric vehicle when gas prices were at a record high in June, others were deterred by the high prices of cars and the amount of electricity needed to charge them. FOX Business Correspondent Jeff Flock joins the Rundown to break down what the new law means for electric vehicles and why normalizing the new mode of transportation may be a lot more difficult than it seems.
Plus, commentary from Pastor Robert Jeffress of the Dallas First Baptist Church.