Arizona AG Mark Brnovich: America Is Less Safe Because The Biden White House Has Incentivized Illegal Immigration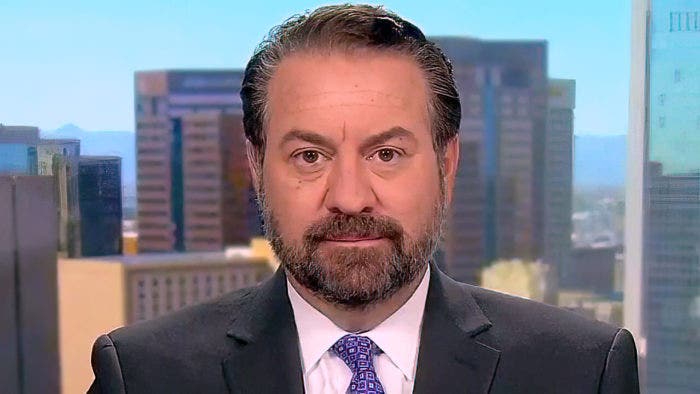 Arizona Attorney General Mark Brnovich joins Fox Across America With Jimmy Failla to explain how the White House's loose enforcement of existing immigration laws has caused a catastrophic situation at the U.S. Southern border.
"They have to know that a record amount of people have illegally crossed into our country. They know that they've given benefits. They've incentivized people coming here and America is less secure. We know that just even last month, look at the numbers for the month of May. More than 1,000 pounds of fentanyl, enough fentanyl to kill almost half the entire country. A thousand pounds of meth. That's just what's seized. And then when you throw on top of it 1,000 gotaways a day in the Tucson sector. We start to lose track, these numbers are so mind numbing. And so that's why this entire last year when I filed all these lawsuits, I tried to put these numbers in context. So if you look at just this last month, another record in apprehensions coming across our Southern border, these are just the apprehensions. It's just under the entire population of Buffalo, New York, in one month. That's just one month."
Plus, Jimmy and AG Brnovich share their thoughts on the lack of mainstream media coverage given to President Biden's bike accident. To hear what else he had to say, listen to the podcast!