Tom Bring His Fox Nation Hit 'The Quiz Show' To 'The Five'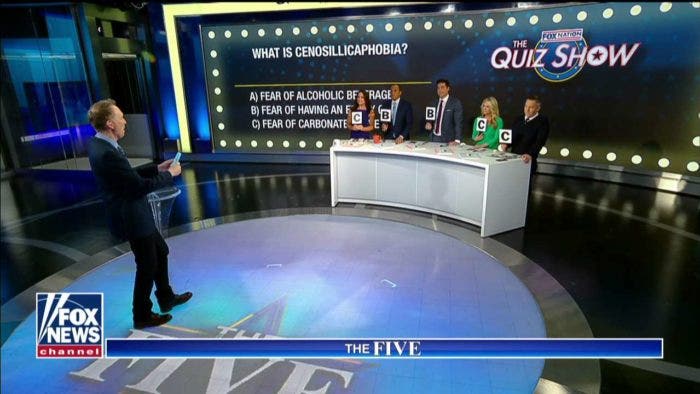 Tom Shillue brought his Fox Nation hit "The Quiz Show" to The Five yesterday!
Shillue asked Fox News' Emily Compagno, Juan Williams, Jesse Watters, Dana Pernino and Greg Gutfeld a series of tricky trivia questions!
Watch above and see who did the best!