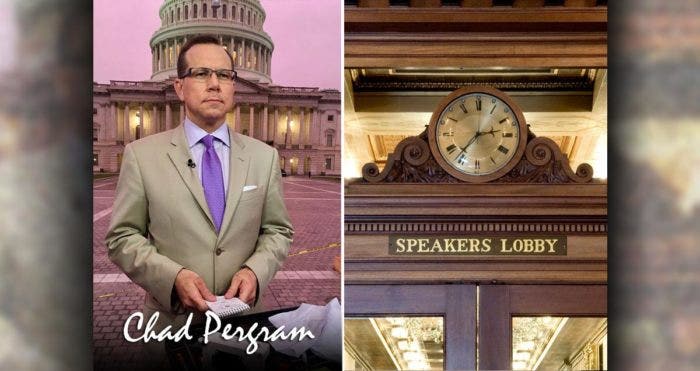 12/28/2018
FOX's Chad Pergram fills you in about the General Admiral on this week's 'Speaker's Lobby':
Iím Chad Pergram with the Speakerís Lobby.
You never quite know what youíll learn when you pay close attention to the United States Senate.
A dispute between President Trump and Congressional Democrats may have shuttered parts of the federal government. But that didnít mean the Senate wasnít advancing other business.
Such was the case when the Senate moved to clear, not confirm, a number of military figures for promotion.
Among those up for a new gig? Army Col. Kevin Admiral.†Admiralís new position? Army Brigadier†General.†In other words, the Army now has a General Admiral.
The U.S. military doesnít have field marshals. But Congress made General George Marshall a five star general back in the 1940's.†
It was suggested at the time that soldiers should address Marshall as Marshal Marshall.†
How about thisÖ†In New York City, the most southerly crossing into Gotham from New Jersey is the Outerbridge Crossing. Itís the outermost bridge. But thatís not why the bridge is called that. The Outerbridge Crossing is named after Eugenius Harvey Outerbridge, the first chair of the Port Authority of New York.
Had they named it something else, the span would have been the Outerbridge Bridge.
With the Speakerís Lobby, Chad Pergram, FOX News.
Follow Chad on Twitter: @ChadPergram