Casey Kasem's Daughter Kerri Kasem Continues her Legal Fight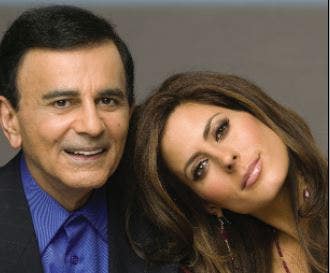 Casey Kasem's "American Top Forty" franchise was a weekend radio staple for decades. Diagnosed with a rare form of dementia, he died three years ago in June at the age of 82. Two years ago this month, his brother and three children by Kasem's first marriage sued his second wife Jean alleging her actions contributed to his death. She countersued, but that suit was tossed. Daughter Kerri Kasem is a party to that wrongful death lawsuit. She also started the Kasem Cares Foundation to fight against elder abuse. The foundation has also lobbied lawmakers to protect the visitation rights of adult children with Kasem Care laws now in effect in 20 states.
FOX's Jane Metzler talks with Kerri Kasem about her father's final days, where his body is now, the upcoming civil trial, her efforts to help others avoid a similar heartbreaking situation.