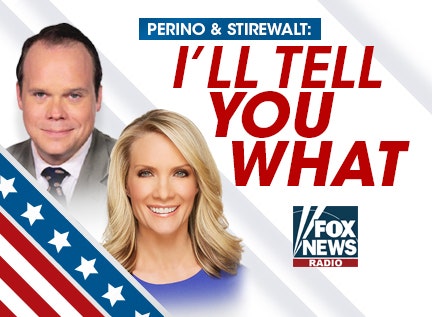 The Clinton campaign tries to recover from one of its worst weeks as poll numbers continue to tighten.
Dana Perino, former White House Press Secretary, co-host of Fox News Channel's "The Five", and best-selling author of "And The Good News Is…" and Fox News Digital Politics Editor Chris Stirewalt discuss the candidates' health records, the grind of the campaign trail, the candidacy of Gary Johnson and the all-important state of Ohio.
And, good news! "Perino & Stirewalt: I'll Tell You What" will now also be a TV show – catch it on Fox News Channel, every Sunday at 5pm ET through the election, starting September 18th.
LISTEN to "Perino & Stirewalt: I'll Tell You What":
Want more political coverage? Don't miss Chris Stirewalt's political news note: 'FOX News Halftime Report'
Want to know more about Dana Perino's book "And the Good News Is…"? CLICK HERE