Fox & Food: Wolfgang Puck's Inside Look at Hollywood's Hottest Oscar Bash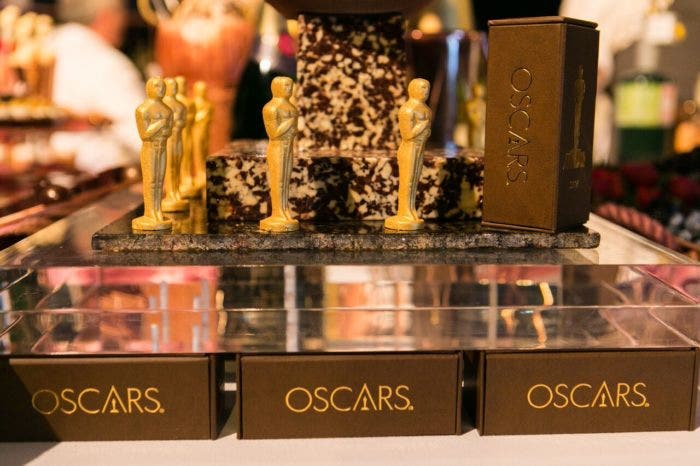 Make sure your Oscar fete takes Best Party honors.  Fox News's Lilian Huang Woo gets tips from Chef Wolfgang Puck, James Beard Foundation editorial director Alison Tozzi Liu and mixologist Niccole Trzaska of The Liberty NYC
Take a LISTEN:
Celebrate Best Actress Nominee Jennifer Lawrence (from Joy) with…The Spill-Proof Shot
Created by Niccole Trzaska, The Liberty
Law's character in Joy became an overnight success by inventing the Miracle Mop, and has been known to take a few on-stage tumbles in real life. But lucky for you, no clean-up will be necessary with these spill-proof gelatin shots that you can make ahead of your viewing party.
Makes 12-14 gelatin shots
5 ounces Ménage à Trois Straight Vodka  
5 ounces water
5 ounces Tres Agaves Margarita Mix 
1 Packet of Gelatin
Mix all ingredients until smooth and no bubbles appear. Pour into gelatin molds in the shape of your choice. Set in refrigerator until it becomes a gel (Gelatin is not a solid nor a liquid it is both. So the higher the alcohol the thinner the mixture will be)
Celebrate Best Picture Nominee The Martian with…Man O' Mars
Cheers to the endurance of Astronaut Mark Watney for proving himself a survivor of the fittest while engineering ways to survive Mars on his own with this Maker's Mark Mars-inspired libation as an ode to sweet success.
1-1/2 parts Maker's Mark® Bourbon
1 part DeKuyper® Orange Curacao Liqueur
1/2 part sweet vermouth
1/2 part orange juice
Maraschino cherry for garnish
Shake all together for 30 seconds. Strain into chilled Manhattan glass. Garnish with a maraschino cherry (served up, no ice).