Joe Buck Recaps Last Nights Power Failure During GM 1 Of the World Series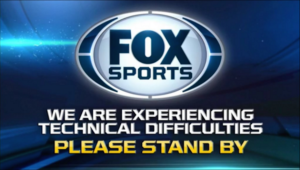 "It would be like, you guys walking over to a CNN studio in the middle of your day because your power went out and you tell the guys at CNN, hey, take your ear pieces out and your microphones off, we're going to do it from your booth and just stand in the back"
—Fox Sports announcer Joe Buck on taking over MLB Networks broadcast booth after a massive power failure during game 1 of the World Series last night.
Joe Buck, lead announcer for Fox Sports coverage of the World Series, called into Kilmeade & Friends to recap the Kansas City Royals beating the New York Mets 5-4, which was the longest World Series game in history, taking 5 hours and 9 minutes over 14 innings to complete.
Listen here:
Buck talked in detail about the power outage, taking over MLB Network's broadcast booth and the key error made by NY Mets 3rd baseman David Wright that led to the Royals taking game 1.