FOX Country: Dustin Lynch Snags First No. 1 On Billboard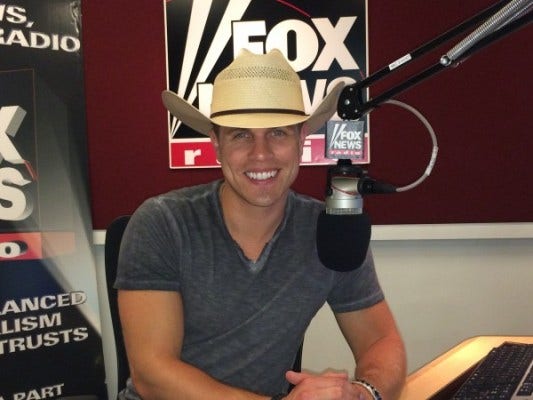 Dustin Lynch gets his first number one on the Billboard charts, the Grande Ole Opry returns to New York and George Straight immortalizes his farewell tour.
FOX News Radio Entertainment Correspondent, Michelle Pollino has the scoop on the Country music stars making headlines this week:
FOX Country.
I'm Michelle Pollino.
Dustin Lynch collects his first No. 1 on Billboard with his latest, "Where It's At." Lynch came closest with his debut "Cowboys and Angels," which peaked at No. 2 in October 2012.  This is the title track from his second album, released September 9th.
Speaking of Lynch, he's one of three performers tapped for the Grand Ole Opry's return to New York City, beginning September 29th.  In the series of free concerts at Bryant Park will be The Swon Brothers of Team Blake from "The Voice." Lynch takes the stage on the 1st, and Sugarland guitarist and newly-minted solo artist — Kristian Bush, October 2nd.
George Strait puts his final tour on record with "The Cowboy Rides Away." The live album features duets from Eric Church, Vince Gill, Sheryl Crow, Miranda Lambert and Faith Hill. Speaking of Hill, don't forget her hubby's latest "Sundown Heaven Town" is released this week.
That's FOX Country on FOX News Radio.
Follow Michelle on Twitter: @MichelleFOXENT
Click HERE for more "FOX Country"