FOX Country: Chase Rice Gets Ready To "Ignite The Night"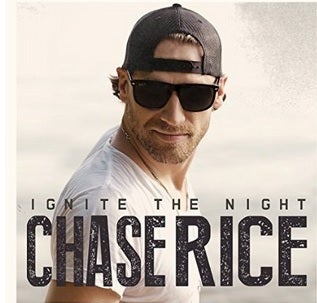 In this FOX Country podcast: Chase Rice talks about his new album and why it's so important to him, Garth Brooks announces the first stop on his tour and Little Big Town finally sets an album release date.
FOX News Radio Entertainment Correspondent, Michelle Pollino has the scoop on the Country music stars making headlines this week:
FOX Country. I'm Michelle Pollino.
He's already proven to us he can outwit and outlast, but now former "Survivor" reality show contestant, Chase Rice sets out to prove he's a true Country star with his latest "Ignite the Night"– which includes 'Ready Set Roll', the gold-certified single. Chase told FOX News Radio, he wanted to make the album feel like being at one of his shows and because he doesn't have a record label–
Rice: "That allows me the freedom to say– You know what? Why cant we say this? You know? We don't have anyone telling us what we can and can't do, so let's just do it and see what happens."

"Ignite The Night" will be released August 19th.
Garth Brooks is back, announcing his latest tour begins on September 4th, in Chicago and billed as 'Garth Brooks with Trisha Yearwood'. One other announcement was made where he will not play Dublin, Ireland. All five concerts were canceled and ticket sales refunded.
Little Big Town: "Why don't we do a little day drinking?"… (music)
 Little Big Town has set the release date for the group's sixth studio album as October 21st.
That's FOX Country, on FOX News Radio.
Follow Michelle on Twitter: @michelleFOXENT
Click HERE for more "FOX Country"