FOX in the Fast Lane: Bad News For Kurt Busch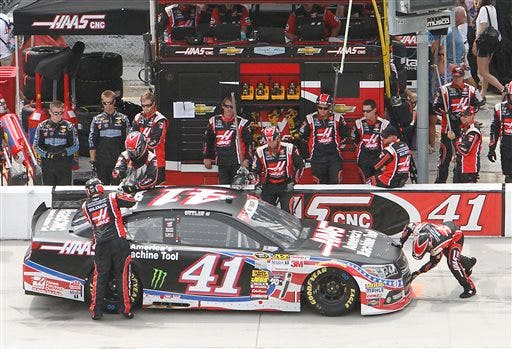 Sunday is race day as NASCAR heads to Loudon and the New Hampshire Motor Speedway for the Camping World RV Sales 301, Kurt Busch takes a hit in the point standings and Jimmie Johnson hoping to win at the ESPYs .
FOX News Radio's Marghiee Teshineh reports:
This weekend drivers head to the Magic Mile at Loudon and rookie Cup driver Austin Dillon thinks he could win
after a recent practice there where…
(Dillon) "I felt like it was a good test for us and we go on and try and keep these runs going."
For Kurt Busch this season has been about relearning how to run at tracks under the guidance of a new crew chief. Luckily this weekend Loudon will be…
(Busch) "The last new track that we see together and then from there on out, all the tracks that we've been to, we have notes."
Bad news for Busch and the No. 41 car. NASCAR penalized them for failing a post-race inspection at Daytona. Crew Chief Daniel Knost got slapped with a $10,000 fine and the team lost 10 owner and 10 driver points. The lost points drops Busch down to two places to 26th place.
And Jimmie Johnson will be Los Angeles for next week's ESPY Awards where he's nominated in two categories including Best Driver.
FOX in the Fast Lane, I'm Marghiee Teshineh, FOX News Radio.
Follow Marghiee on Twitter: @LadyTrackside
Click HERE for more "FOX in the Fast Lane"