FOX Country: Pitbull & Jerrod Niemann "Drink To That All Night" [VIDEOS]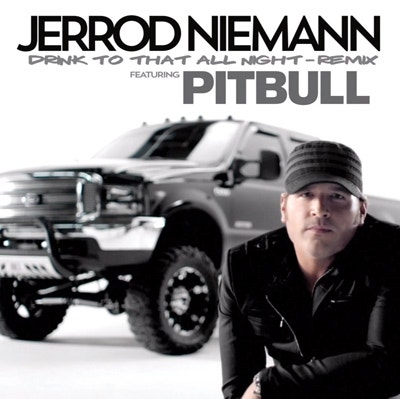 A country baby is born, Pitbull and Jerrod Niemann "Drink To That All Night" and Mötley Crüe gets covered by some of country's biggest acts.
FOX News Radio's Kirstin McNary has the scoop on the Country music stars making headlines this week:
FOX Country. I'm Kirstin McNary.
Nichols: "Somewhere sunny and 75…" (song)
Joe Nichols is a father for the third time– wife Heather gave birth to daughter Georgia Blue, Tuesday. Heather Nichols revealed in 2012, she's had five miscarriages due to an autoimmune disorder.
Pitbull / Niemann: "It's gonna be one of those, I can drink to that all night…" (song)
Pitbull joining Jerrod Niemann for a remix of Niemann's hit "Drink To That All Night". It's available as a digital single.
And in other mashup news–
Neil / Moore: "I'm on my way, home sweet home…" (song)
That's Justin Moore and Mötley Crüe singer, Vince Neil performing the Crüe's  power ballad classic "Home Sweet Home" live.
And coming in July– the album "Nashville Outlaws: A Tribute To Mötley Crüe", will include 15 country covers of the debauched band's hits– like Brantley Gilbert on "Girls, Girls, Girls" and Rascal Flatts will take on the ode to an overdose, "Kickstart My Heart".
That's FOX Country, from FOX News Radio.
Click HERE for more "FOX Country"