VIRAL VIDEOS: The Best of 2013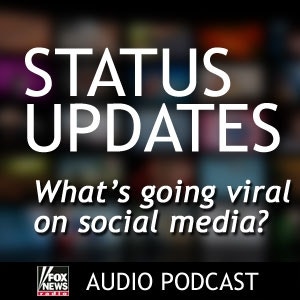 Here is the best of 2013 – looking back at the top 5 viral video trends from the year.  We start with…
"A Pep Talk from Kid President To You"
Making the rounds in February, this warm and fuzzy video features a very articulate little boy wearing a tux, calling for world peace while quoting Robert Frost.
Perhaps slightly less inspirational is the next clip –
The South Korean rapper's sequel to his smash single "Gangnam Style" is still racking up some serious numbers with over six hundred million hits.  The "Gentleman" music video attempts to be ironic with Psy acting like a scoundrel toward women.  There's even a lewd dinner date scene, where unnatural things happen to food.  It's quite stomach churning, really.  But, popular nonetheless.
And, it was a big year for Miley Cyrus - to put it mildly.  Love her or hate her, the infamous former Disney star knows how to trend with her revealing "Wrecking Ball" music video becoming a parody in and of itself.  But, it also spawned the rather powerful viral mash-up video:
Debuting in October, this clip combines Miley's vocals from "Wrecking Ball" with the instrumentals from Mumford & Son's "Little Lion Man," creating an unexpectedly good remix.
Speaking of the unexpected, who could forget about Ylvis' "The Fox?"  The viral ear bug by the Norwegian comedy duo started a trend of epic spoofs including…
"Halloween Light Show 2013 – The Fox"
…featuring a home decked out in festive light decorations that are synchronized to the tune.
And, let's not forget about that viral gem…
"What Does the Spleen Do? Featuring Harvard Medical School"
…where the highly intelligent students parody the song, while singing about organ functions.
Rounding out the top five viral video trends is:
"Volvo Trucks – The Epic Split Featuring Jean Claude Van Damme"
The jaw dropping commercial shows the actor and stuntman performing a split while standing on the side mirrors of two moving trucks, driving in reverse… set to Enya's "Only Time."  Debuting in November, it has since led to a couple viral spoofs…
…featuring Channing Tatum on the set of 22 Jump Street straddling food carts, and…
"Greetings from Chuck (The Epic Christmas Split)"
… starring action star Chuck Norris, performing the stunt while wedged between airborne jets.
For these videos and more, go to foxnewsradio.com
I'm Lauren Faulkner and those are your top 2013 Facebook Status Updates on FOX News Radio.
Follow Lauren on Twitter:  @FaulknerFOXNews