No Solution Yet In Budget Battle [VIDEO]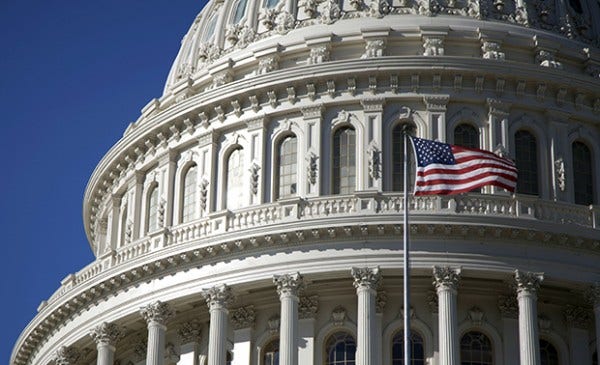 The government shutdown hits another day with still no solution to the budget impasse.
FOX News Radio's Jared Halpern reports from Washington:
Progress made late last week has stalled as Senate Democratic leaders now say any budget deal must scale back the sequester's automatic spending cuts.
(Corker) "The last thing we need to do is to give up that terrain. I do think that Senate Democratic leaders have realized that there's no way that Senate Republicans are going to agree to that."
Tennessee Republican Bob Corker says those spending caps combat sky-high deficits.
West Virginia Democrat Joe Manchin warns:
(Manchin) "Every additional hour that we wait not doing something is the uncertainty that basically the markets are gonna get more skittish."
A Republican offer would enforce those automatic spending cuts, but extend the debt limit through the end of January.
In Washington, Jared Halpern, FOX News Radio.
WATCH for more on this story: